At Incheon International Airport, take Airport Limousine Bus #6016 and get off at Heukseok-dong stop. The fare is around 10,000 won (approx. $10). CAU is 10 minutes away from the stop, and easy to find by asking nearby passengers.
Details on Airport Limousine #6016
Direction: from Incheon International Airport to Nambu Bus Terminal
Interval: 30 minutes
Fee: 10,000 won

The fare for a regular taxi from the airport to the school is about 70,000 won (approx. $70). If you take a deluxe taxi (Mobeom Taxi; colored black), the fare will be around 90,000 won (approx. $90). The fares of regular taxis start at 2,400 won (approx. $2), while those of deluxe taxis start at 4,500 won (approx. $4.5). Most taxi drivers know how to get to Chung-Ang University.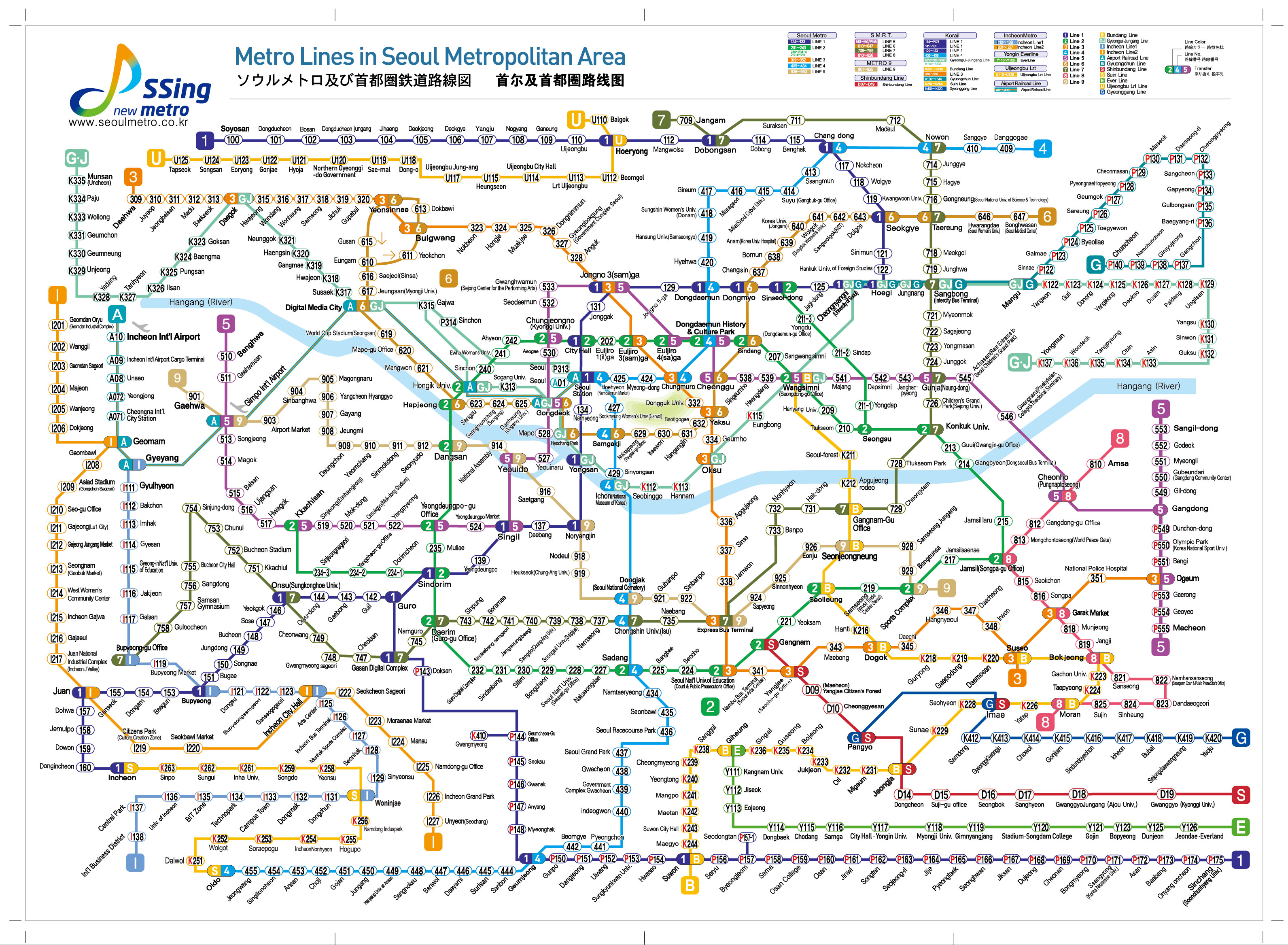 Chung-Ang University is located in the heart of Seoul. Two subway lines link CAU with downtown Seoul. The subway stations near CAU are Sangdo Station on Line 7 and Heukseok Station on Line 9. By subway, downtown Seoul is 30 minutes away from CAU.

There are several buses that connect CAU with various parts of Seoul. Fares start at 1,000 won and increase according to distance. For more information on the Seoul bus system, visit http://english.seoul.go.kr

Seoul has a distinctive and highly effective transportation card system. Visit http://www.t-money.co.kr for more information.